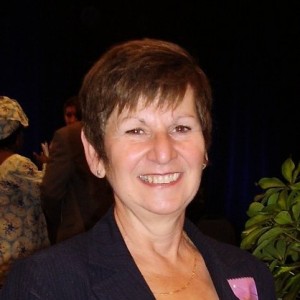 Paulette Lacroix, President and dynamic force of PC Lacroix Consulting Inc., has a wide and diverse career in healthcare across Canada as direct care provider, administrator, researcher and management consultant.  Her experience in health information/informatics has included advancing electronic records at a provincial and regional level, as well as development of curricula at a University in the USA.
Over the past 25 years Paulette has been privileged to work in many healthcare settings including tertiary acute care, regional referral centres, community hospital, forensics and mental health, ambulatory clinics, emergency, community and home health, residential care, respite and public health.  Her research interests are in rural and remote service delivery, chronic disease management and privacy.  She collaborates with expert researchers in health information/ informatics with special attention to patient safety.
In 2001 Paulette became an independent management consultant specializing in healthcare transformation, healthcare informatics and privacy.
Excellence is Paulette's personal and professional goal.  She is passionate about learning and continually upgrades her skills and training to tackle new challenges.  Paulette is recognized as a nursing leader and is well connected within the healthcare industry.  She generously shares her knowledge and passion through speaking engagements, professional presentations and mentoring.
Clients find Paulette easy to work with.  She is professional and efficient with a relaxed sense of humour and an infectious zest for life.
Credentials
Certified International Privacy Professional (Canada and US)
Master's Degree in Public Health
Honours Bachelor of Science Degree in Nursing